Philosophy of technology, science, and aesthetics. Texts, images, sounds.
Recent Events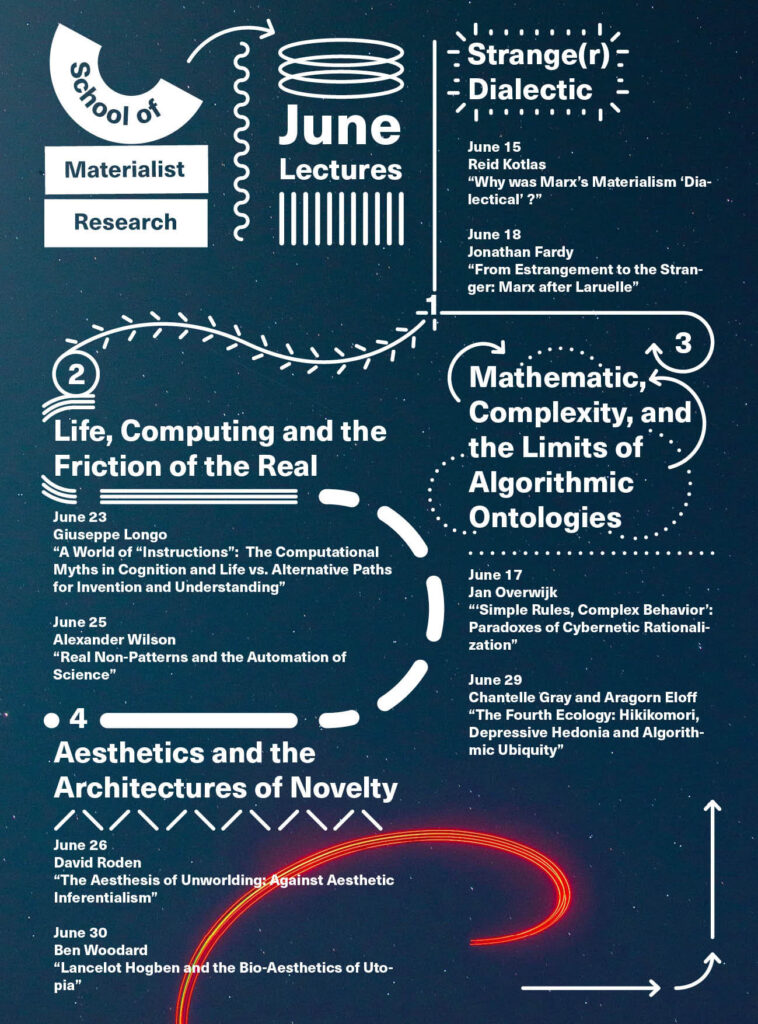 Publications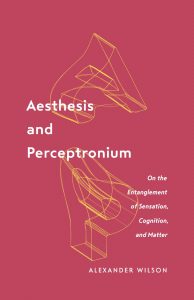 Aesthesis and Perceptronium, University of Minnesota Press, Posthumanities Series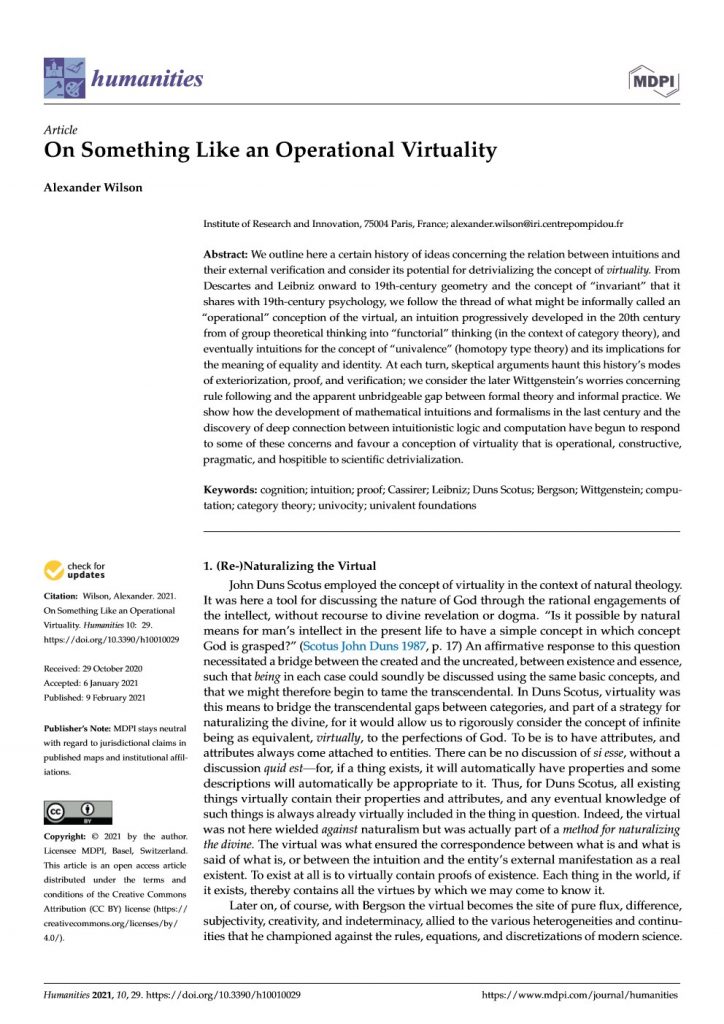 "On Something Like an Operational Virtuality", Humanities Journal Special Issue: 'Posthumanism, Virtuality, and the Arts.'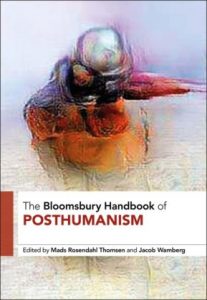 "What Aesthetics Tells Us About Posthumans"
in Bloomsbury Handbook of Posthumanism.
Recent Projects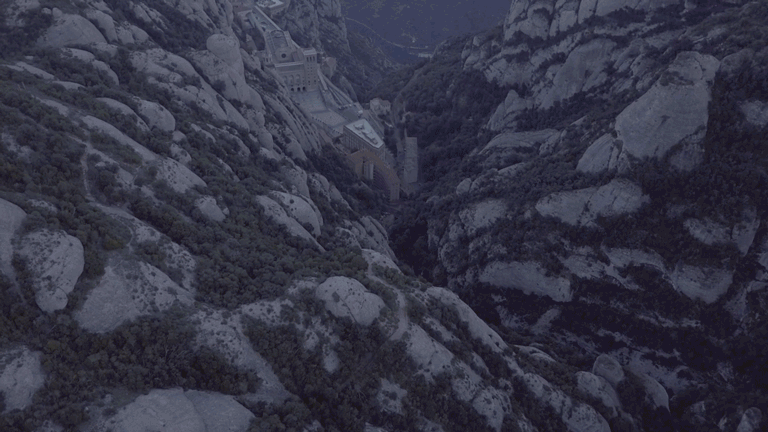 Randomness and Prediction, Documentary film, in progress.